MSQM Park is delighted to host the BMW Motorcycle Club of Cambodia!
BMCC was established in Cambodia with the sole aim of providing social activities which appeal to like-mined people, young and old, who have one common passion – BMW Motocycles.
The Club's events calendar is designed to offer something for every member, for example this training event held at MSQM Park's parking space. Fellow riders went through different circuits to better hone their riding skills and not forgetting beefing up various safety techniques. Making use of the vast space and quality tarmac on site, the riders had a great time practising their corners in a safe and controlled environment.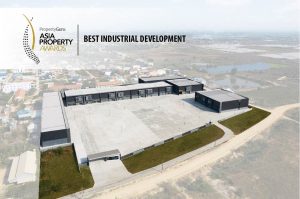 Award winning (Property Guru Best Industrial Development) MSQM Park's offers 9950 Sqm of parking space. Besides catering to our tenants, the vast parking space is also available to host a wide variety of different events and festivals.
MSQM Park certainly look forward to hosting more of such exciting events!