MSQM ZTH Signs MOU with Youadme and Frasers Hospitality to Promote Cambodian Art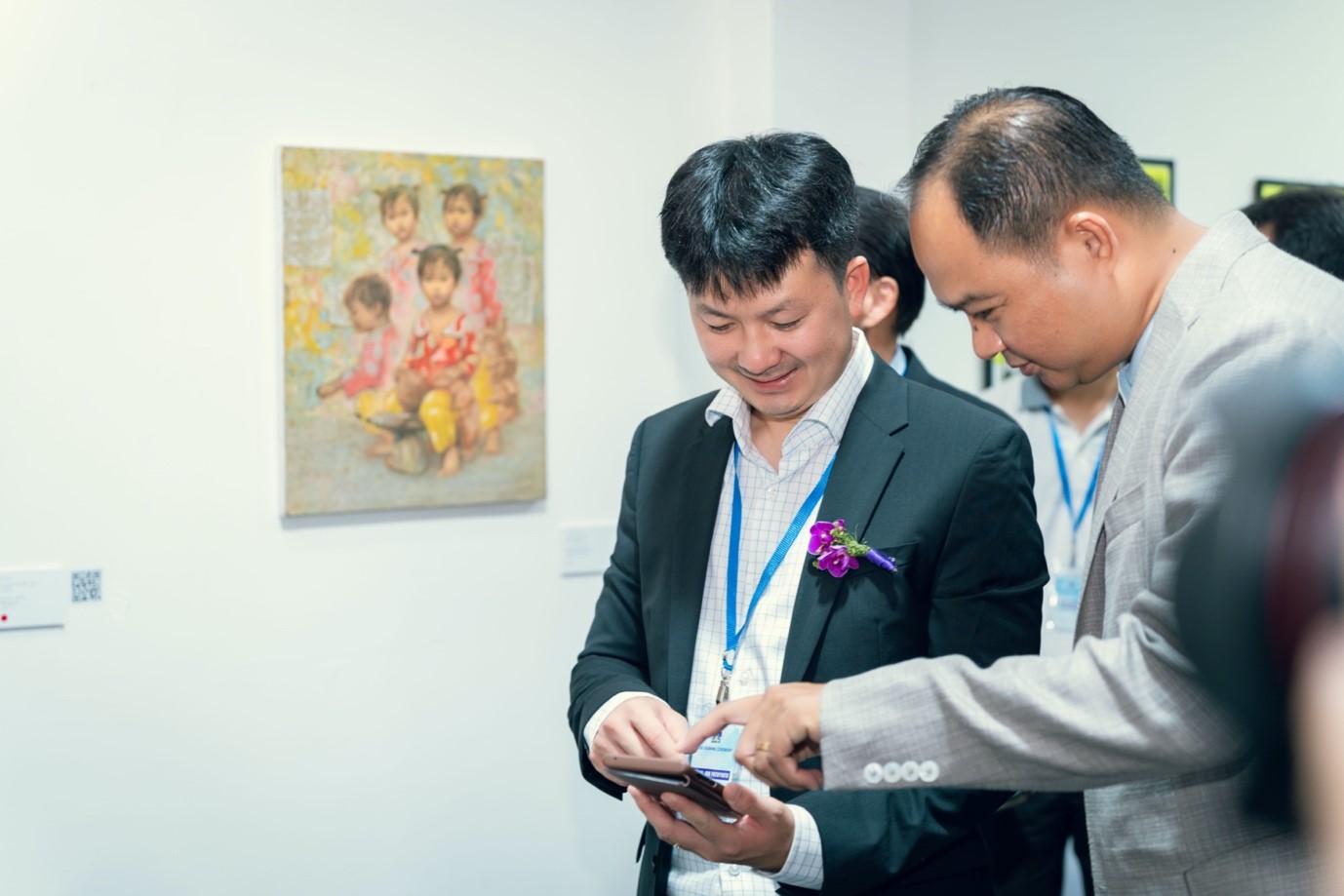 The next time you like a painting, take out your mobile phone, scan the QR code and you can chat with the artist and gain all information regarding the artwork, and buy it online. It is now possible to follow a similar e-commerce activity in Cambodia as well, thanks to the launch of the Angkor Art Movement 2022.
Social commerce platform YouAdMe Co., Ltd. on Friday signed a memorandum of understanding with Cambodian real estate developer MSQM ZTH and Frasers Hospitality to jointly launch the Angkor Art Movement 2022 at FT Gallery, the country's first contemporary urban art gallery.
The Angkor Art movement is the first of a series of partnerships with local and international brands to promote and sell the artworks of Cambodian artists through its hybrid marketplace.
Under this movement, YouAdMe is curating a collection of artworks by Cambodian artists to be exhibited at MSQM ZTH's flagship development in Phnom Penh — Frasers' 88-room Capri by Fraser property, set to open in October 2022.
For each physical artwork showcased at Capri by Fraser, there will be an embedded QR code that will direct visitors to its digital exhibit on the YouAdMe mobile app, where they can learn more about the artwork, chat with the artist, and even buy the artwork.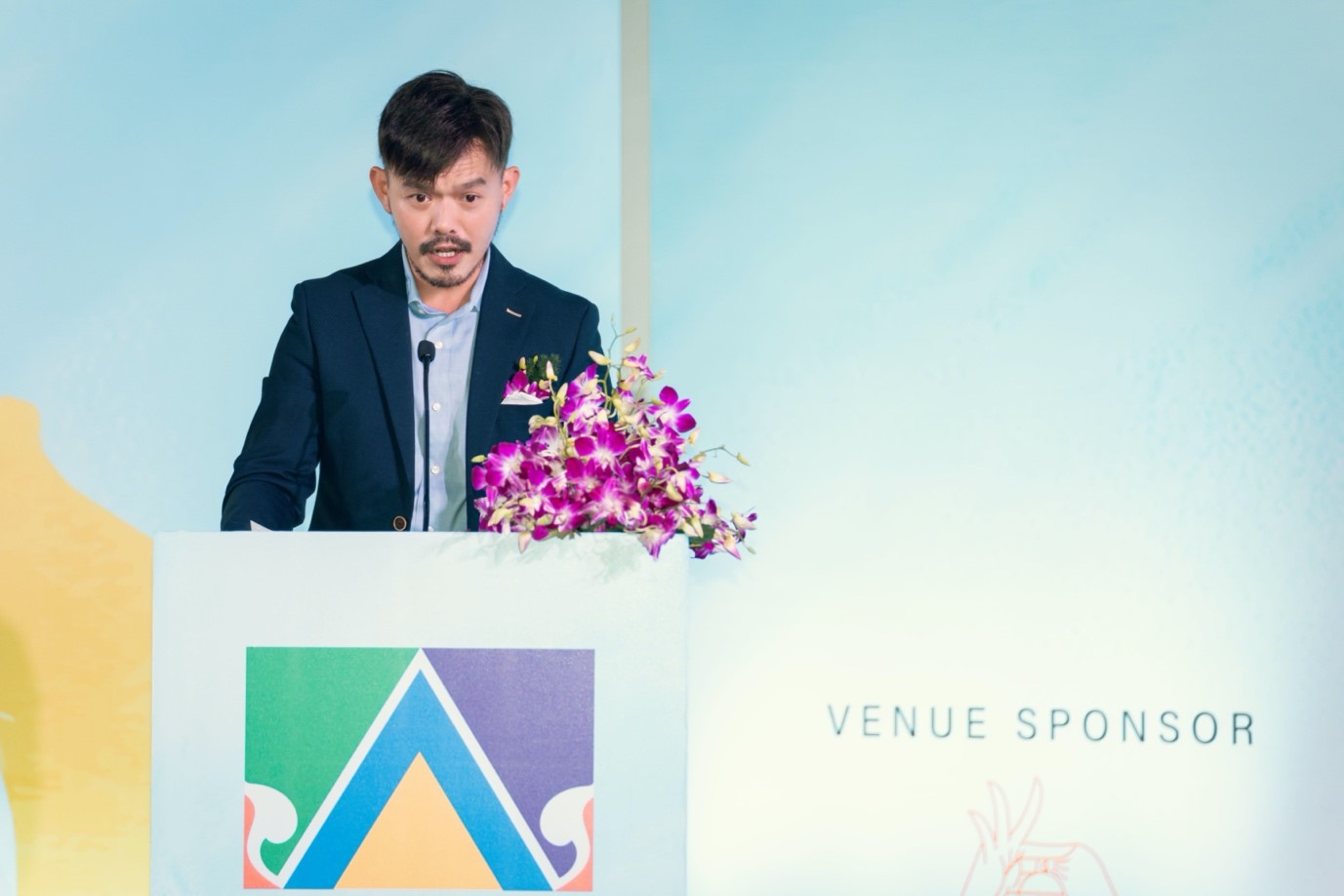 YouAdMe CEO and co-founder Bernard Teo said, "By exhibiting artworks on our YouAdMe mobile app that has broken new ground in Cambodia, we are giving thousands of established and undiscovered artists convenient access to the art market both online and offline. At the same time, art lovers get the opportunity to buy artworks and support local artists."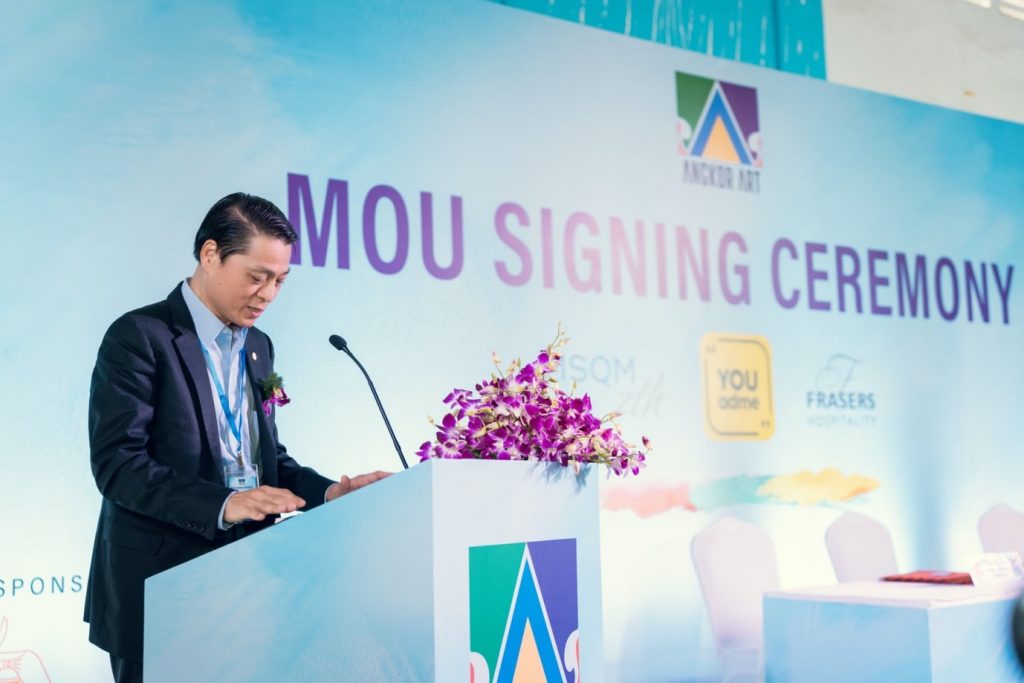 Mark Chan, COO of Fraser Hospitality, said, "Presented by MSQM ZTH and organised by YouAdMe to support Cambodia's aspiring artists, and improve lives by creating a better environment for local art to flourish, YouAdMe's visionary approach to bring art to a larger audience and make it come alive for Cambodians is commendable."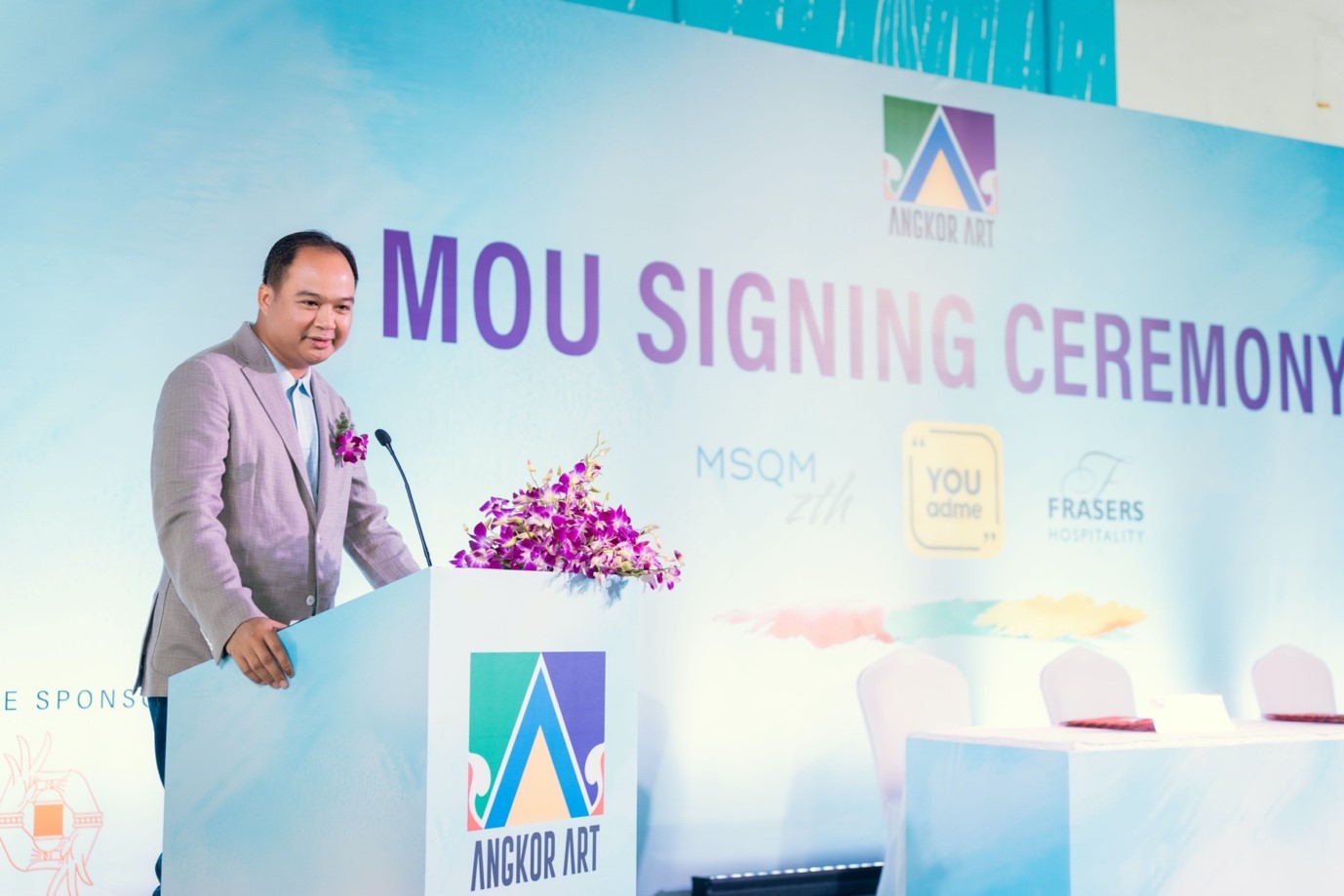 Kim Rithy, Vice President of the Union of Youth Federations of Cambodia (UYFC), and Sok Puthyvuth, the Secretary of State for the Ministry of Posts and Telecommunications and Permanent Member of UYFC, have also attended the ceremony.
While addressing the gathering, Rithy said, "In the past ten years, we have been seeing an artistic regeneration of our beloved nation. But there is still much to be done to cultivate the arts sector. Angkor Art is a movement that engages and connects artists and art lovers in Cambodia and across the world, and I strongly believe it will help Cambodian arts thrive and regain the ancient Khmer culture's popularity in the region."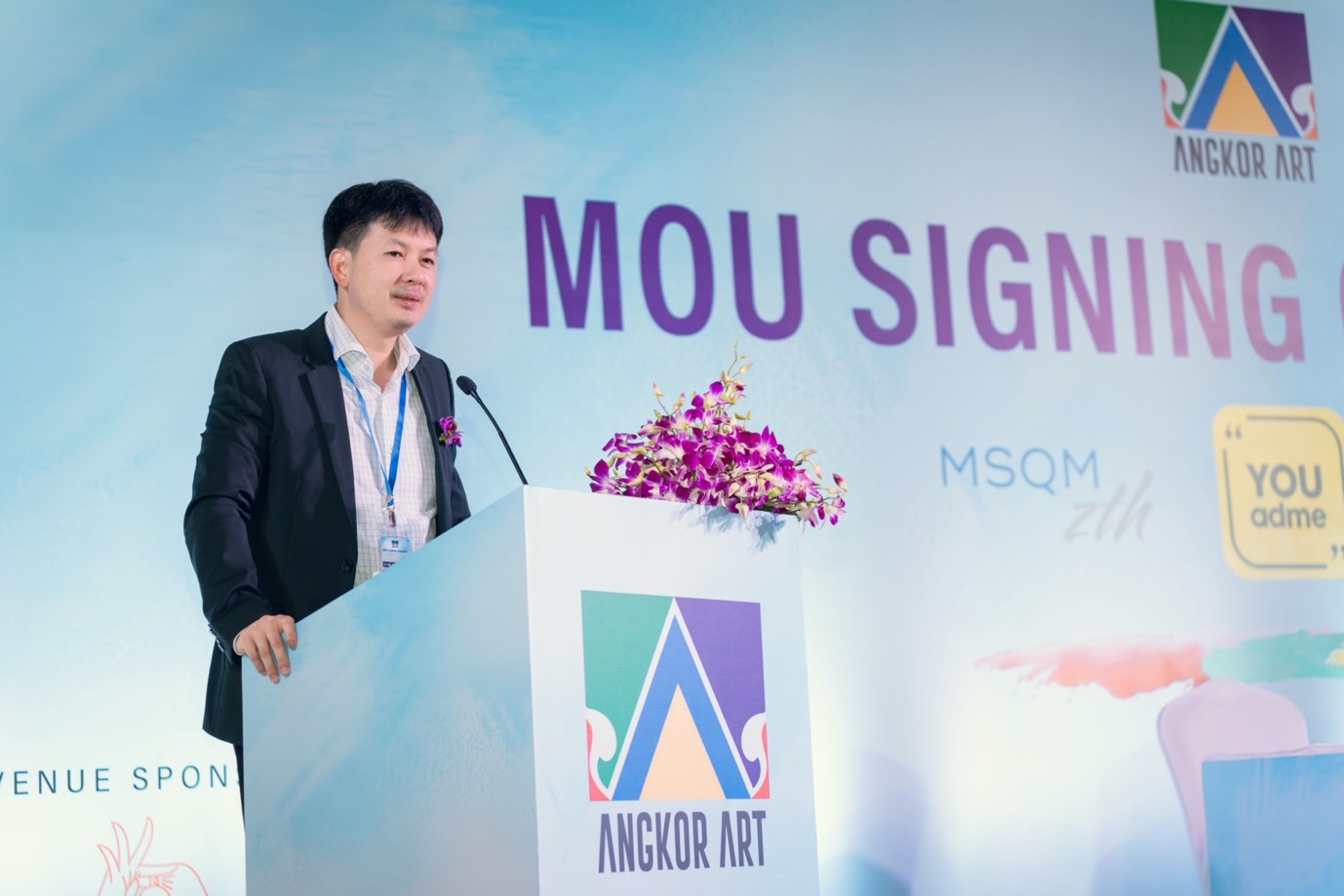 Puthyvuth pointed out that as Secretary of State at the Ministry of Posts and Telecommunications, he had always been especially attentive to initiatives that would help drive digital transformation in Cambodia. "Technology, creativity and innovation are the three pillars of success that can speed up Cambodia's development so we can catch up with the world. Angkor Art Movement 2022 is a technology-driven initiative that helps drive the digital transformation of Cambodia's art industry. I believe it can develop our artists and the communities surrounding them, and put us on the right track to becoming a constructive mover and shaker in the global art world," he said.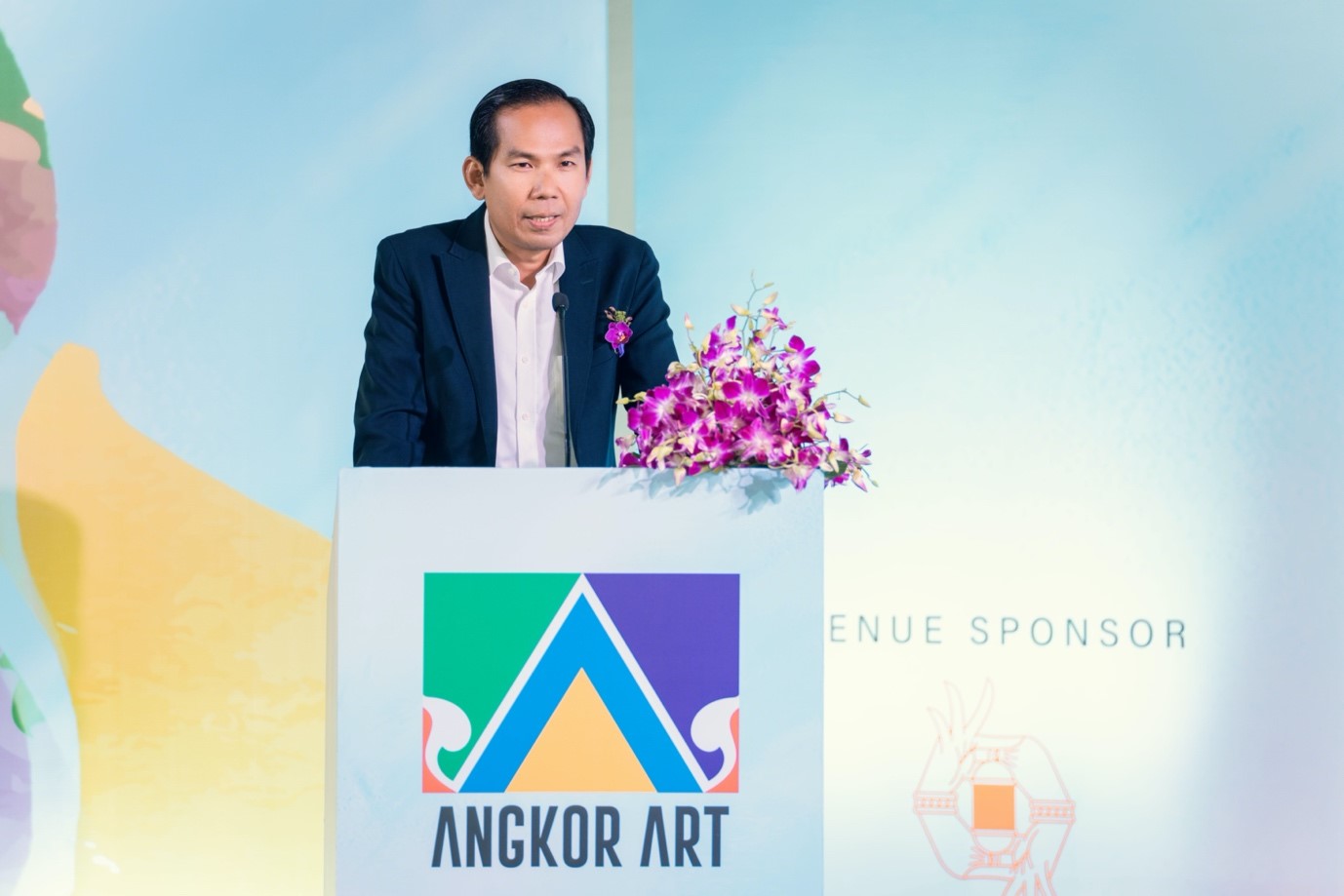 Reiterating the significance of the new movement, MSQM ZTH managing director Pheap Horng said, "Before Covid, the art scene was booming and our local artists thrived. Tourism needs to be promoted again to return artists' lives to normal, and MSQM ZTH will be supporting these artists by creating a new, evolved art world that is shaped and enhanced by technology."
Source: https://www.khmertimeskh.com/501101464/angkor-art-movement-unveiled/