Cementing ByteDC Datacenter's Position as Cambodia's first Uptime Design Tier III Certified Data Center.
In the rapidly evolving digital landscape, organizations and companies face the risk of losing critical data and information during online operations. While technology drives economic, commercial, and social advancements, it also carries significant risks. Recognizing these challenges, BYTEDC Datacenter has emerged as the optimal solution for secure and trustworthy information storage, addressing the market's need.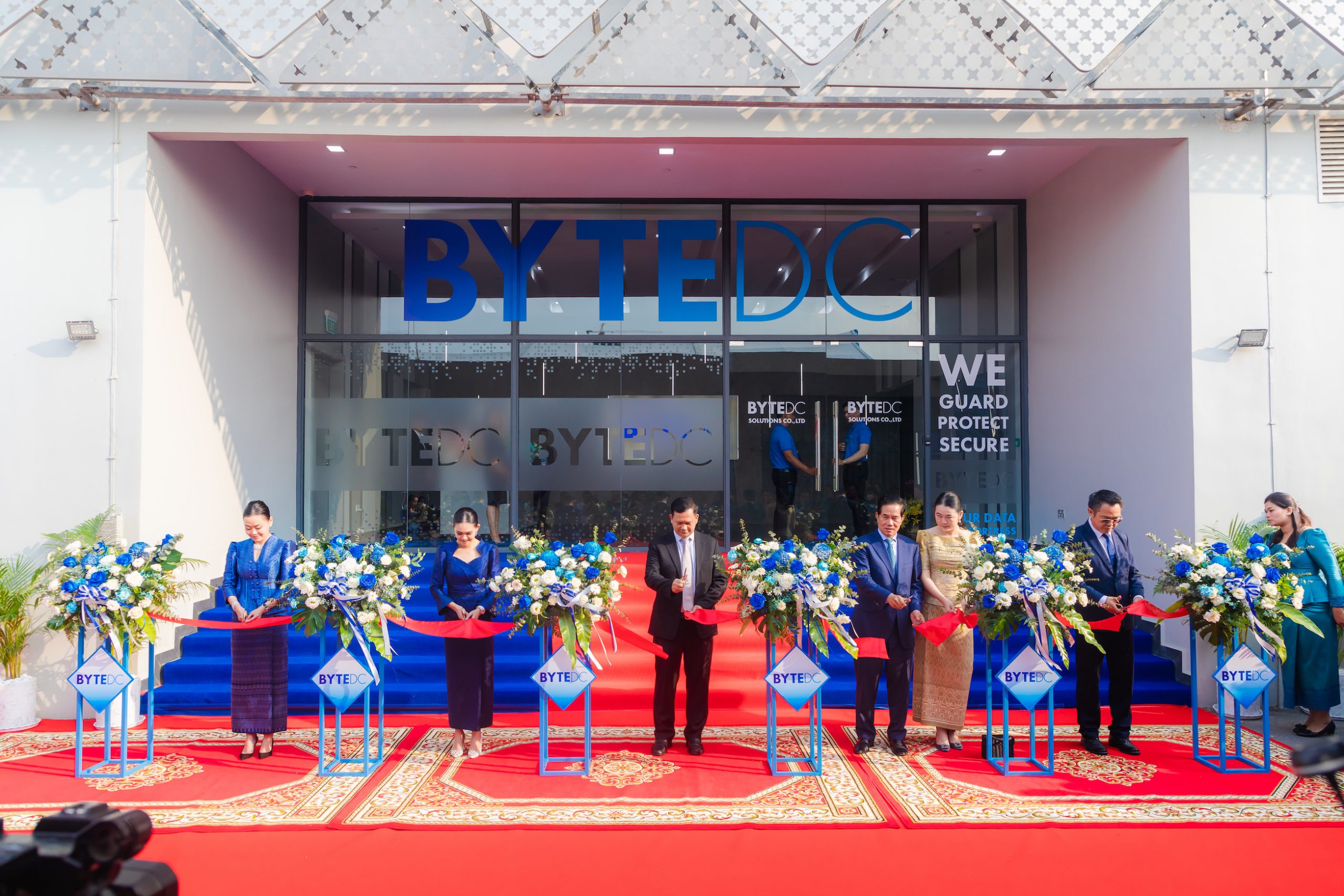 On May 11, 2023, BYTEDC Solutions Co., Ltd celebrated the official inauguration of its cutting-edge data center, ByteDC. This state-of-the-art facility was established through a joint investment between Cambodia and Singapore. The ceremony was presided over by His Excellency Dr. Hun Manet, who highlighted the importance of data storage solutions in the rapidly evolving technological landscape. Distinguished guests from local and international organizations attended the event, emphasizing the global significance of the Datacenter.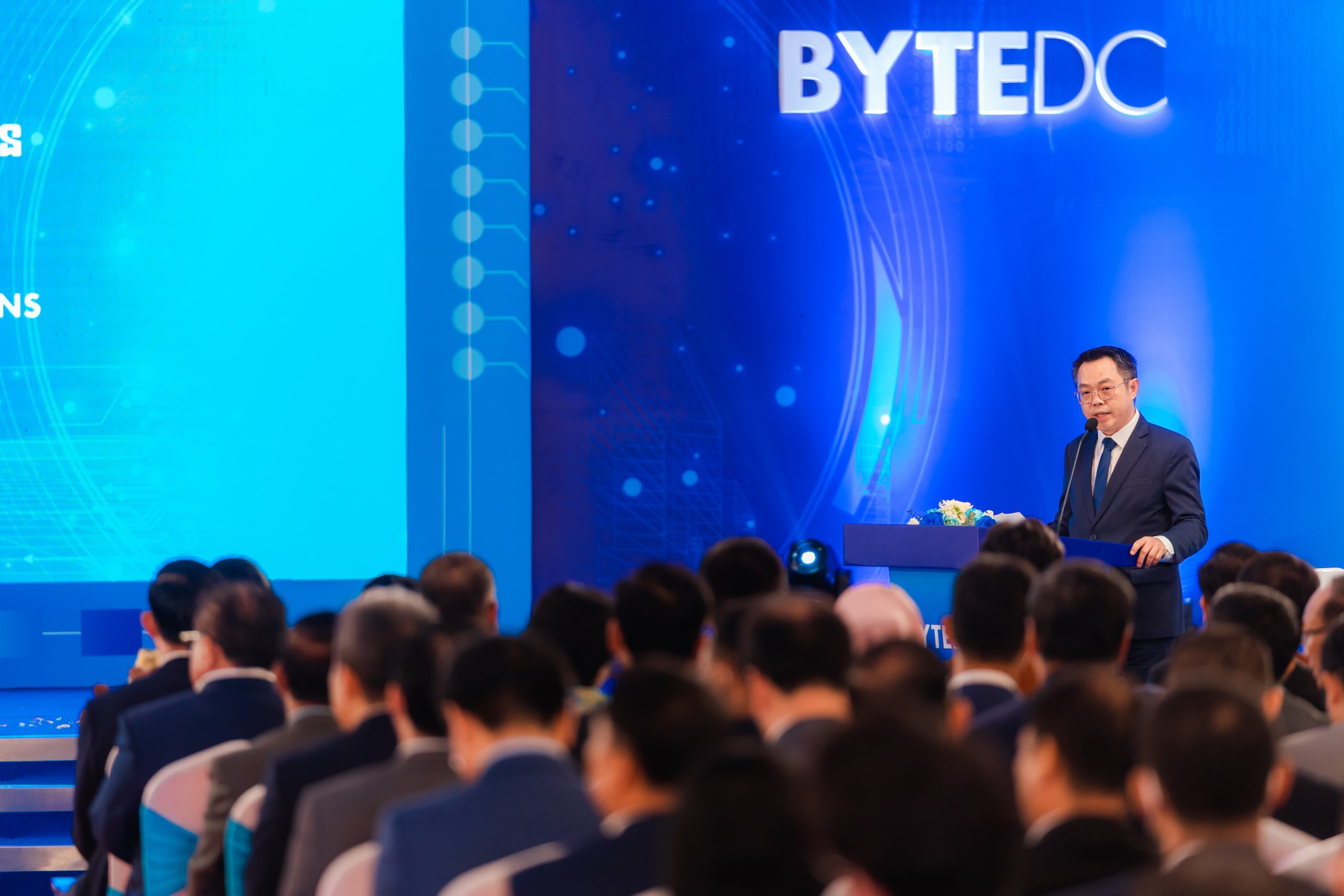 During the inauguration ceremony, Mr. Bob Lim, Managing Director of BYTEDC Solutions, underscored the significance of modern technology in today's world. In his welcoming remarks, he highlighted the remarkable advancements in big data, cloud computing, and internet connectivity, which have brought about significant changes across various industries.
Mr. Lim also addressed the impact of the COVID-19 pandemic on industries. He noted that the pandemic has accelerated the shift towards e-commerce and remote work, resulting in a decade's worth of digital development in a short period. In this context, the need for highly secure and reliable data centers has become more crucial than ever.
Moreover, Mr. Lim proudly announced that BYTEDC Datacenter has achieved the prestigious Tier III Uptime Design Certificate, making it the first facility of its kind in Cambodia to receive this certification. This achievement demonstrates BYTEDC's unwavering commitment to delivering top-quality Datacenter services and solidifies its leading position in the industry.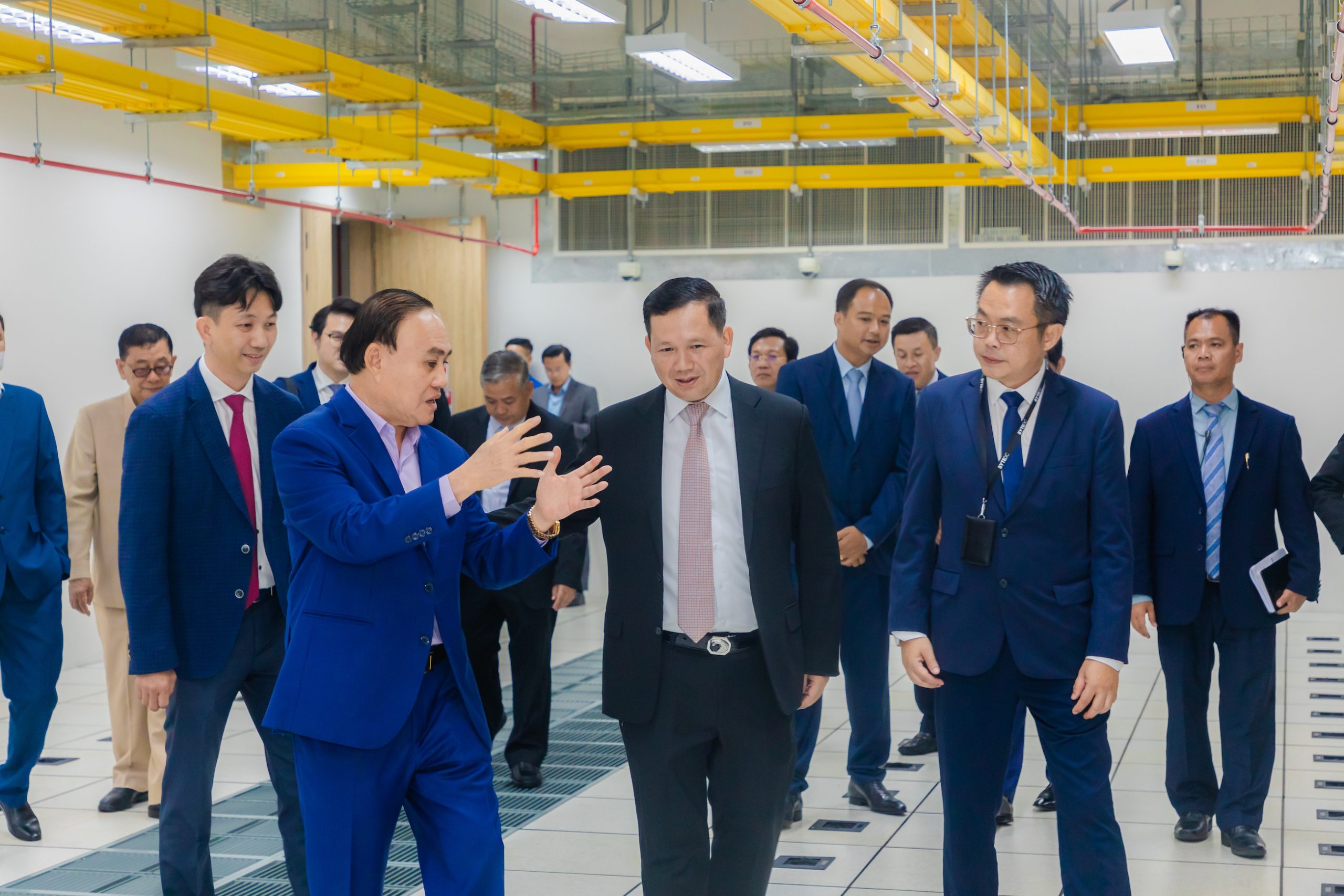 His Excellency Dr. Hun Manet congratulated the executives and staff of BYTEDC Solutions on their outstanding achievement. He emphasized that the launch of a leading digital service provider and Datacenter in Cambodia, backed by a Tier III Uptime Design Certificate, marks a significant milestone for the country's rapid socio-economic development.
Dr. Manet commended the hard work and dedication of the BYTEDC Solutions team, acknowledging their contribution to this milestone. He further emphasized that the launch of ByteDC reflects Cambodia's readiness to embrace digital technologies and the digital revolution, which will enhance the economy's effectiveness and productivity. Dr. Manet also highlighted that this achievement signifies Cambodia's modernization and progress towards a digital future.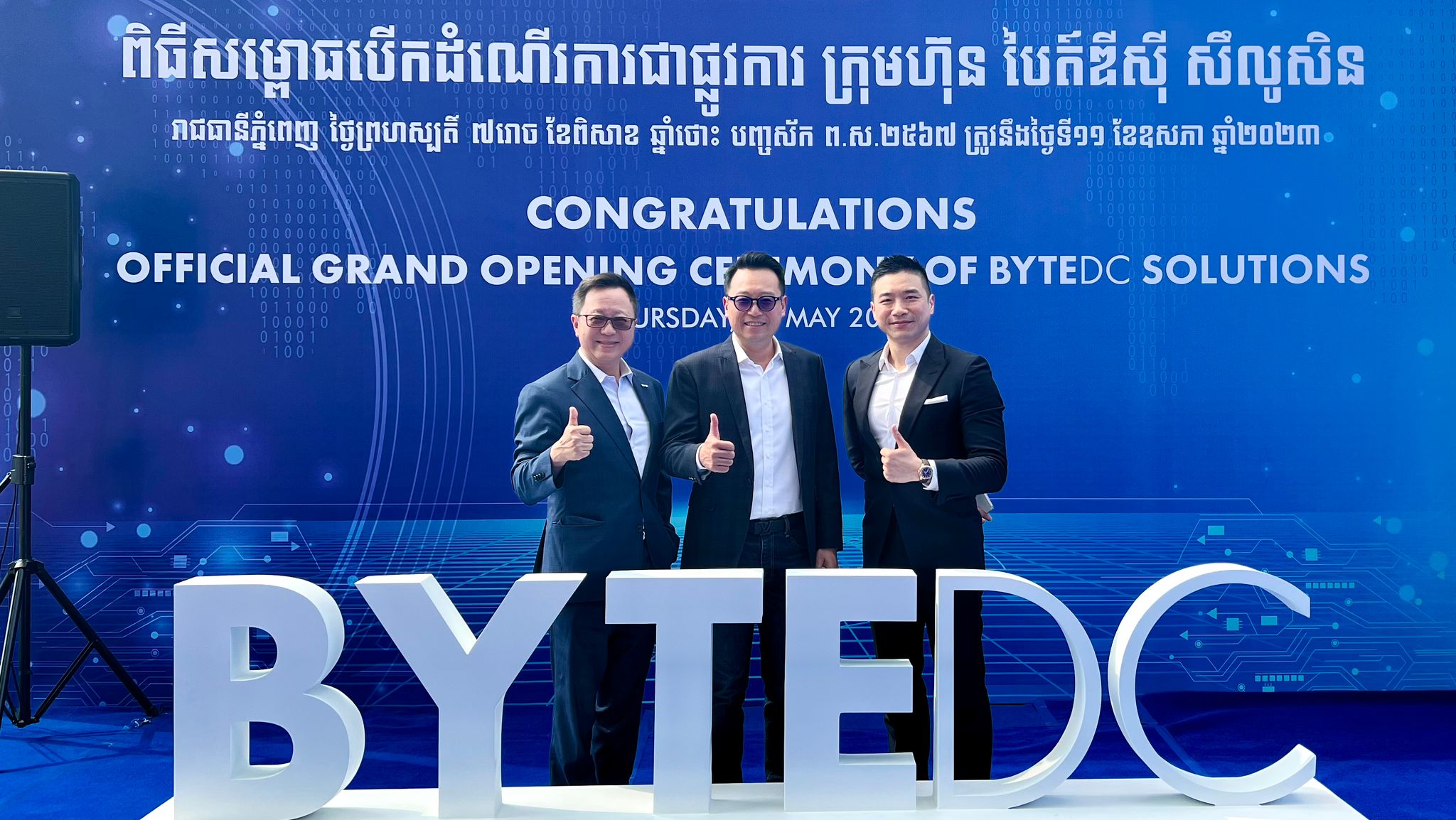 His Excellency Dr. Hun Manet expressed his appreciation for BYTEDC Solutions, recognizing their trust in Cambodia's economic potential and their commitment to supporting digital development, which will fuel robust economic growth in the digital age.
Undoubtedly, the Royal Cambodian Government, under the wise leadership of Prime Minister Hun Sen, has been paying significant attention to the digital sector, alongside the changing economic infrastructures and diversification in agriculture, manufacturing, tourism, construction, and finance. This focus aims to establish another pillar for growth and support digital transformations across sectors, enhancing efficiency, effectiveness, and productivity.
BYTEDC offers co-location services, enabling businesses to host their IT equipment. These businesses can leverage the cutting-edge digital technology infrastructure at an affordable price. As a Carrier Neutral Datacenter, ByteDC provides customers with a wide range of options and flexibility, resulting in improved performance, reduced costs, and increased reliability.