Global Tech Exchange hosts His Excellency Mr Kim Rithy for Site Visit.
His Excellency Mr Kim Rithy, Vice Governor of Kandal Province, Kingdom of Cambodia, toured the site and was briefed about the construction progress of Global Tech Exchange, an integral part of a mixed-use development located at the heart of the new Phnom Penh City Centre (PPCC).
The recent Topping Out ceremony of Tower 3 marks an important milestone for Global Tech Exchange development. The coming year and 2022 will see significant milestones in terms of the on-going Facade, Architectural and MEP works, as plans get underway for the building's completion.
Global Tech Exchange is a Mixed-Used Development with two office towers, a hotel with convention centre and an IT and media hub with a dedicated Data Center. (Construction of Data Center is completed)To find out more about G-Tech, please click on the following link: https://globaltechexchange.com/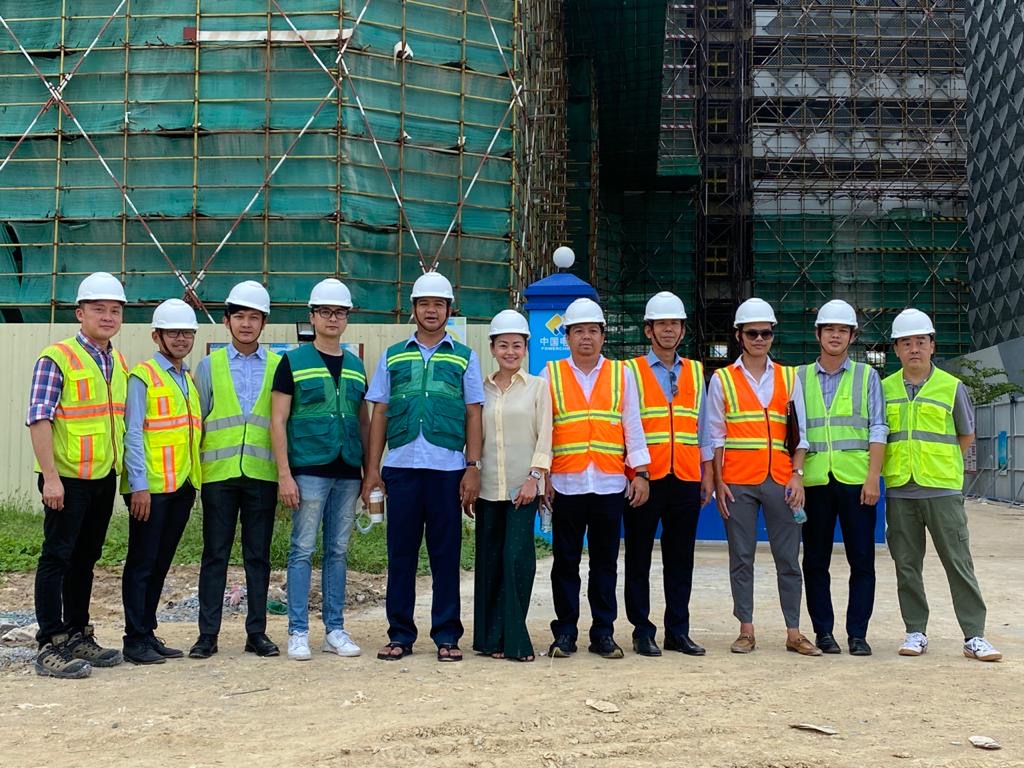 Fifth from left: His Excellency Mr Kim Rithy, Vice Governor of Kandal Province, Kingdom of Cambodia